Things to Do in Columbus, Indiana
Columbus, Indiana is best known as an architectural destination and the home of Cummins Inc, a maker of diesel engines. Beyond being home to Cummins Inc, there are so many fun places to visit in Columbus, IN. Check out our list of places to visit, that are great options whether you live in Columbus or are just passing through!
FUN PLACES TO VISIT IN COLUMBUS, INDIANA
Zaharakos has been serving sweet treats to the community since 1900. Step back in time and enjoy a spectacular 50-foot mahogany backbar, Tiffany-style lamp/carbonated water dispenser, music from a 1908 Welte orchestrion, and the largest collection of pre-1900 soda fountains on public display. The Museum Room was added during the 2009 restoration.
Enjoy a Classic "Diner-Style" Hamburger and frothy Orangeade drink, or select from a wide range of classic American dishes, sodas, and sundaes. Their premium ice cream is made on-site daily.
The Commons is a community events center in Columbus, Indiana. It has modern event spaces, a stage area, an indoor playground, public art, Jean Tinguley's Chaos I sculpture, and several casual dining options. The original Commons building was open from 1973-2008 before it was closed.
Built on the strong foundation and steel frame of the original structure, the new Commons opened in 2011 as a 21st century model for public use. The Commons, designed by the Boston-based firm Koetter Kim and referencing the previous design by Cesar Pelli, is a community resource. Live performances, lectures, gala events, and exhibitions are held upstairs.
The Miller House and Garden is an Eero Saarinen-designed mid-century modern home in Columbus, Indiana. American industrialist J. Irwin Miller commissioned the residence in 1953. Miller backed modern architecture in the construction of several buildings in Columbus, Indiana.
Its glass walls, open layout, and flat roof are striking. The garden was designed to be an extension of the house. Members of the Miller family donated the home and gardens, as well as many of the original furnishings, to the Indianapolis Museum of Art in 2009. The Miller House was featured in the 2017 film Columbus.
The Cleo Rogers Memorial Library serves as the flagship of the Bartholomew County Public Library system. I. M. Pei & Partners designed the structure, which was built by Dunlap & Company and dedicated in 1971. It is notable for its red brick design with concrete details, as well as its Library Plaza, an urban space punctuated by Henry Moore's sculpture "Large Arch." It is named after Cleo Rogers (1905-1964), the county librarian for 28 years and the assistant librarian for nine.
Mill Race Park is an 85-acre riverfront city-owned park in Columbus, Indiana. It features an 84-foot observation tower, a magnificent covered bridge, paved trails, fishing at two lakes, picnic shelters, playground equipment, horseshoe pits, basketball courts, and an amphitheater that hosts performances.
The Simmons family farm in Columbus, Indiana is home to 450 North Brewing Company, a small craft brewery. The Simmons family has been making some of the best beers in the country since 2012. They make beer, wine, and hard cider and are open to the public every day. They have a full menu, wine tastings, and merchandise available in a modern taproom.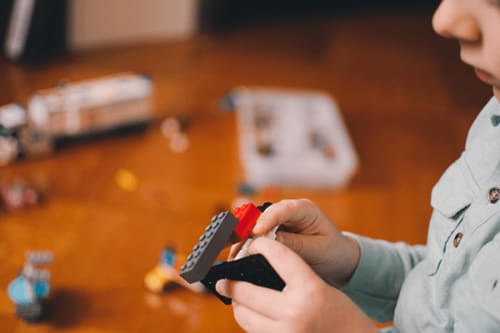 In 2005, the Kidscommons Children's Museum opened in downtown Columbus, Indiana. Kidscommons is intended to serve children from infancy to the age of 12. It has three floors of interactive exhibits and provides many opportunities for fun and learning. All of the exhibits are accessible via ramps and an elevator.
Testimonials
Love it. Maintenance was quick. Community is very friendly and peaceful. We are enjoying our time here.

- Anonymous Google Review
The staff here is amazing they go above and beyond for there renters! The apartments have been remodeled and are very spacious with lots of room! Great place to live for a family just starting out!

- Anonymous Google Review